The Economy is probably the most important part of a country. Prosperous times lead to happy citizens. With that in mind, I view creating a liberal and open economy to be a key success metric of any government. In my mind fostering this requires Tax Reform, Entitlement Reform, and a focus towards jobs.
Tax Reform
The current tax system in the United States is messed up. With thousands of pages, the tax code is so complicated that it takes a team of lawyers and accountants to decipher – and even then they can get it wrong. Not only is the personal tax bizarre, the laws surrounding corporate taxes are convoluted and allow some mega corporations to get away without paying close to what small businesses do.
I believe that we need to overhaul our current tax system, move towards simplifying the system, implement a new system like a flat income or single consumption tax, and ultimately change the way we look at taxation entirely. In turn this will help the economy grow and wean us off of the often times disastrous effects of government meddling in the free market.
Entitlement Reform
Government spending has gotten way out of hand. The current debt is on track to be $20 trillion by the end of the year. A number so large that it is near incomprehensible. Our current deficit is $500 billion. We need to make cuts across the board, including medicare, medicaid, social security, and military.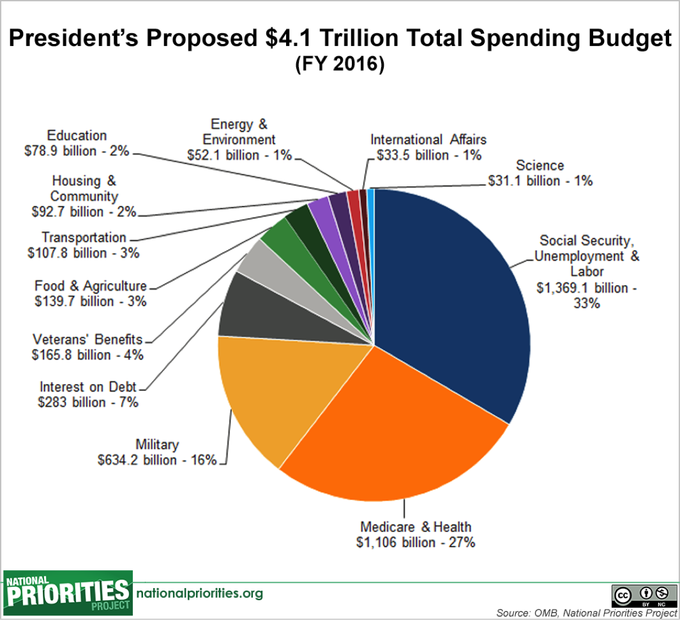 We really need to change this – let's start by having most of these items managed at more local levels. Why does the FEDERAL government need to implement a system for "housing and community" worth $92.7 billion a year? If these programs provide value they will still be funded at a state or local level.
Jobs
Job growth is the cornerstone of any prosperous country and a strong economy is reflected in the jobs market. An environment that fosters entrepreneurship while protecting consumers from bad actors is the only place for the government in the economy. Eliminating bad regulations, implementing tax reforms, and creating a robust economy are the best things that we can do to cultivate the job market.
Unions
I am pro-union – I am against government enforced unions. I think the idea of being forced to join something for "your own good" is not a model for long term success. If a system or organization has value, people will join it. Unions of today are not accountable to their members which ultimately makes their leaders corrupt and dis-empowers union members. Making these organizations accountable will restore their power in negotiating and allow them to make a more meaningful impact.